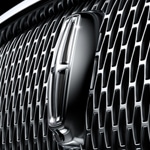 For years, Lincoln has been innovating performance in the luxury world. With its mid-size Aviator SUV, Lincoln is bringing some of the top performance features found on any luxury vehicle. Here are some of the noteworthy performance features of the current Aviator model.
The Aviator is one of the few mid-size luxury SUVs that give you the option of using rear-wheel drive or all-wheel-drive. When you are looking for max performance on optimal roads, the rear-wheel drive will deliver. When the roads and the terrain turns challenging, then the all-wheel-drive will give you the grip and the handling that you need.
The Aviator also comes with an advanced drive mode selector. With this feature, you get five drive modes that optimizes the suspension of the Aviator depending on the road or the terrain. The Grand Touring model comes with two additional drive models for EV driving.